Walter Wick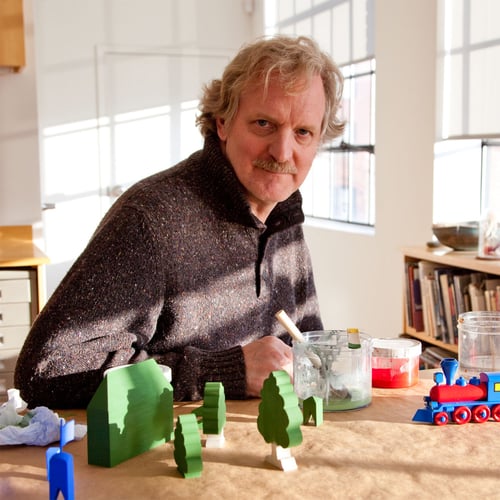 Walter Wick is the photographic illustrator of the I SPY series, and the author/illustrator of the Can You See What I See? series. Together, they have more than forty-five million copies in print and are translated into more than 10 languages. He is also the author and photographer of the award winning A Drop of Water: A Book of Science and Wonder, and Walter Wick's Optical Tricks, a book of photographic illusions.
After graduating from Paier College of Art, he furthered his technical skills as a commercial photographer in Hartford, Connecticut before starting his own studio in New York City. Clients included such magazines as Psychology Today, Discover, and Newsweek. During this period he also invented many photographic puzzles for Games Magazine.
You can see Mr. Wick's work up close at numerous museums around the United States where he is often invited to exhibit his amazing photography and hand-built model sets for his search-and-find masterpieces. Mr. Wick lives in Miami Beach, Florida, with his wife, Linda. He continues his love for tinkering, photography, and creating picture books at his studio in the Wynwood arts district of Miami.
Photo Gallery
Video