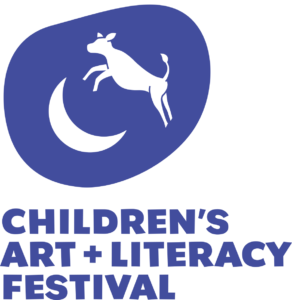 CALF was started by the Abilene Cultural Affairs Council and other community leaders who believed that Abilene needed an event that would emphasize the importance our city places on families, art and literacy, as well as involve many of the great art and community organizations located in beautiful downtown Abilene.
The idea of a family friendly festival finally came to life in 2012. The National Center for Children's Illustrated Literature (NCCIL) was sponsoring an exhibition of the original illustrations from "The Lorax." This exhibit, along with "The Art of Dr. Seuss – A Retrospective" at the Center for Contemporary Arts and the Dr. Seuss Traveling Sculpture Garden, created a unique platform for a downtown festival.
With the help of local artists, cultural organizations, businesses and volunteers, the festival was a great success and has become an annual event the second weekend of each June. The festival has taken place each year since 2012 with the exception of 2020, when a Virtual CALF took place on Facebook and the Loren Long-themed festival was delayed until 2021 because of the COVID-19 pandemic.
The festival attracts thousands of people from across Texas and across the United States, and is one of the reasons that Abilene was named the Storybook Capital of Texas in 2015 and later the Storybook Capital of America in 2018. More than 500 volunteers help make the festival possible along with nearly 100 sponsors.
Each year, the CALF will host a new children's book illustrator in conjunction with the NCCIL's summer exhibition.
A portion of the proceeds from CALF benefit the HeARTS for the ARTS program.
Register for the Next Festival