Loren Long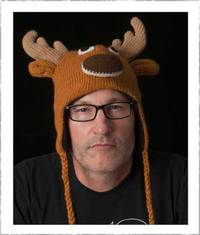 Loren Long grew up in Lexington, Kentucky. He pursued graduate-level studies at the American Academy of Art in Chicago after graduating with a BA in Graphic Design/Art Studio from the University of Kentucky. After graduation, Long worked as an illustrator for a greeting card company in Cincinnati before beginning his career as a freelance illustrator.
Since then, Long has received numerous accolades for his fluid Work Progress Administration (WPA) painting style of the 1930s and 1940s. The Society of Illustrators in New York awarded him two golden medals, and he has been frequently selected for their annual exhibition and book. His work has also appeared in many other major annual exhibitions held by such prestigious journals and magazines. Long's clients include Time, Reader's Digest, Forbes, the Wall Street Journal, The Atlantic, Boy's Life, Land's End, Sports Illustrated, and HBO.
Long is the author and illustrator of the New York Times bestselling picture book series about Otis the tractor. He is the No. 1 New York Times bestselling illustrator of President Barack Obama's picture book Of Thee I Sing, the re-illustrated edition of The Little Engine That Could by Watty Piper, and Mr. Peabody's Apples by Madonna. He illustrated Good Day, Good Night by Margaret Wise Brown, Love by Newbery Medalist Matt de la Peña, and There's a Hole in the Log on the Bottom of the Lake.
(The CALF 2020 festival celebrating Loren's work was rescheduled for June 10-12, 2021 because of the COVID-19 pandemic.)
Photo Gallery
Video